We proudly announce that Black Label Wood will showcase the best wood in the world at the NAHB International Builders' Show® (IBS) 2023. IBS returns to Las Vegas after a three-year absence.
This year, the largest home building show in North America takes place at the Las Vegas Convention Center from Jan. 31 to Feb. 2, hosting thousands of fellow residential construction professionals in an essential industry experience that brings 100+ high-quality, industry-focused education sessions, nine education tracks, and 1,200+ exhibitors.
NAHB, "the voice of America's housing industry", represents more than 140,000 builder, remodeler, specialty trade, sales and marketing, design, housing finance, and building supply/manufacturing members. It is a federation of more than 700 state and local associations that manages and organizes the IBS, a premier event full of networking, learning, and discovery opportunities.
Kevin Kilpatrick, Chief Marketing Officer at Tropical Forest Products, states, "Being at the NAHB International Builders' Show among thousands of highly qualified professionals is a huge step for Black Label and a high responsibility. It will be a pleasure to put the quality of our products to the test and show our premium line is the best in the market. Our job is to make eyes light up, and we're up to the task".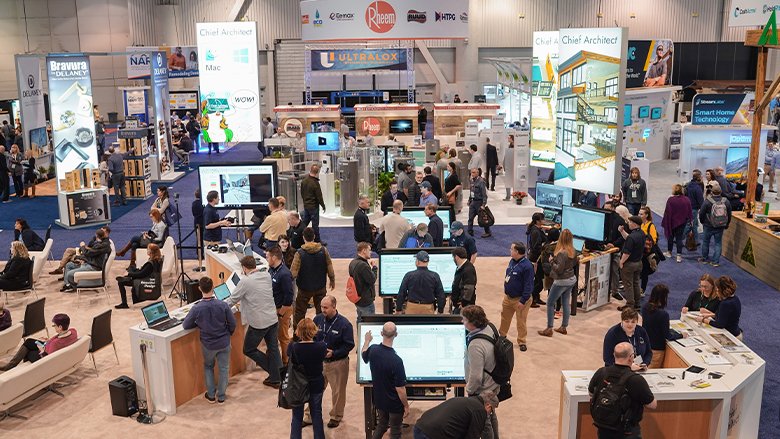 Join Black Label at IBS 2023
Black Label Wood is an award-winning brand, and we are excited to show you why at the NAHB International Builders' Show® (IBS) 2023. Architects, builders, contractors, remodelers, realtors, and everyone interested in experiencing the world's most sustainable building products for decking, cladding, and more are more than welcome to stop by. Our knowledgeable team will be ready to walk you through everything Black Label, from the sustainable forest management plans in South America to specific design values.
The 2023 IBS promises to be the biggest show in years, bringing exciting new opportunities to explore the latest cutting-edge products and services, according to NAHB. The registration for IBS will also allow access to the show floors of the NKBA Kitchen and Bath Industry Show (KBIS) and the National Hardware Show (NHS), and NAHB members are eligible for discounted registration fees.
It is an honor to be part of it, and we are also saving some special surprises for those who visit us there. Discover everything from trends and ideas to innovations, technologies, insights, and everything in between. Join us at our special booth, #SU1231, and connect with professional peers who are as passionate about the industry as we are.
Kris Kanagenthran, Chief Executive Officer of Tropical Forest Products, says, "When you're at the IBS 2023, come and say hi. Don't miss the opportunity to have a firsthand look at the industry's game-changing products. We're really excited to share such a great moment with you."